Digital Forensics Services
Cyber incidents impact variety of organizations and are increasing in number and severity. The objective is to aid in incident recovery and investigation process of evidence collected from digital media and networks in case of cybercrime.
What is Digital Forensic?
Digital forensics is the "process of identifying, preserving, analyzing and presenting digital evidence in a manner that is legally acceptable in any legal proceedings (i.e., a court of law)."
How we can help?
We have technical, experienced and certified professionals in our team. We are trained to solve complex digital forensic problems with diverse exposure and out of box solutions. We can help with digital incidents, investigating digital evidence, carry out computer, mobile & network forensics. We specialize in data acquisition, recovery and analysis, data breach and its impact, investigating rouge behavior, Email investigation and malware forensics. We house right environment for training the human resource in digital forensics and in capacity building your organization in digital forensics.
Implementing cyber security posture and audit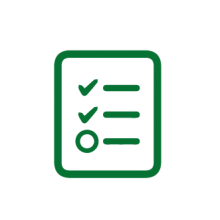 KPCERC can help in designing security posture for your organization and help in implementation and investigation in case of breach of cyber security protocol. Violation of cyber security policy and data breach can damage your company's reputation these issues can be managed with the use of proper policy and procedures. KPCERC can help you in implementing cyber security policies and procedures and can also perform audit for existing procedures and policies.
Email Investigation
Email is the powerful and favorite tool of criminal because of its ease of incident penetration and speed. Email crime includes phishing, spoofing, bombing and email is also used to deliver different types of malwares and trojans. KPCERC can investigate and traceback the perpetrator of fraudulent emails.
Ransomware / Virus Forensics
Ransomware is a malware, which prevents users from accessing their personal or system files and demand ransom payment in order to get access to your data. These malwares can cause major damage to business operations. At KPCERC, our forensic experts can help recover the lost data, as well, as provide a report about the type of ransomware and scope of damage.
Assessing security posture and forensic readiness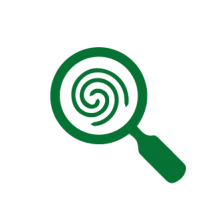 The forensic readiness is the ability of an organization to maximize its potential to use digital evidence while minimizing the cost of investigation.
Imparting training on digital forensics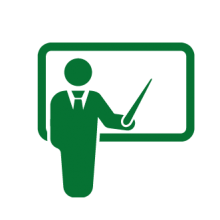 Employee capacity building and training is critical in overall cyber security policy of the organization. KPCERC team and customized courseware with relevant tools and technologies can help train your employees with the state of the art Cyber security frameworks. We can help the train HR to perform routine audits and preserve evidence without compromising the quality of evidence and implement cyber security frameworks. KPCERC can assist in compliance readiness.
Data Breach Response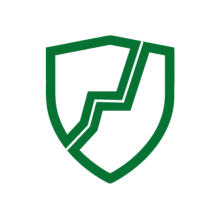 KPCERC assist in all aspects of data breach incident response, from collecting and preserving electronic evidence to determining how, when, and what data has been breached, and reporting on the incident to satisfy legal and regulatory obligations.
Performing analysis of host network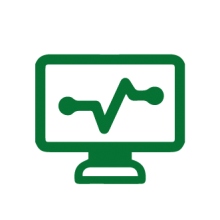 KPCERC team is trained with right set of skills to acquire large data from digital devices without compromising integrity of the data. We can help in Data Acquisition, Recovery and Analysis for hosts & network devices.
Mobile device forensics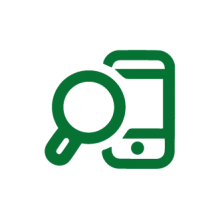 Mobile device forensics involves recovery of digital evidence or data from mobile devices; it also involves data Acquisition, Recovery and Analysis from mobile devices and peripheral equipment.
Conducting computer forensic investigations
KPCERC provides services for computer forensics investigations by utilizing state of the art tools for data extraction, recover and analysis to gain a deeper understanding of the cyber incident.
Investigating cyber crimes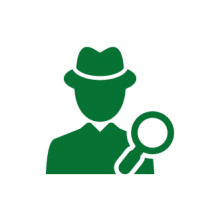 The global nature of the internet has increased landscape of cyber-crime and cyber war. The law enforcement departments are usually constrained by resources & skills to investigate digital crime, KPCERC investigation team can help in investigating cyber incident situations and provide necessary technical expertise in managing the incident. KPCERC also guides and facilitate in legal & technical options individual/ organization may take in cyber incidents
Incident response services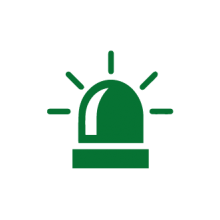 We can investigate network intrusions and respond to incidents immediately that can mitigate data loss and help in re-securing network so your business can get back to normal operations.